Top Tier Services Offered:
Print Services: Logos, Business Cards, Advert Mailing, Flyers, Pamphlets, Signs, and more.
Digital Services: Website Development, SEO, Roku Advertisements, Email, and Social Media Marketing.
Causes: Bring your political campaigns, benefits societies, and community support events/ organizations.
Special Offers: Are you a public servant? Military, Police, Teacher so on? Well, enjoy exclusive pricing... it's our way of saying thank you for what you do. active or form"And so much more…"
Philip Jones / Sep 15, 2020
In short, I was introduced to this company. I was not sure it was going to work for me, but I am glad I listened and stayed coachable. The Print services were great.
Phil Williams / Oct 10, 2019
Great morning sir! Thank you and we will be praying for you as well at Muster Seed Faith Ministries. God bless you brother. We can do amazing things to help our children!
Dennis Embo / Oct 10, 2019
The man who finally"picked up the ball" (and with no, little enthusiasm), was a local guy I'd only recently come to know, Joseph M. Nofs.
Joseph M. Nofs, holds a B. A from Michigan State University and M.A. from Wayne State University. Joseph is here to help you in business marketing & development. Joseph is a retired educator, athletic director, and coach of 20+ years, and has been involved in business for 20+ years. Visions Meet is the company to go to when looking to implement strategies that recapture dollars being spent for business, your family, and for you.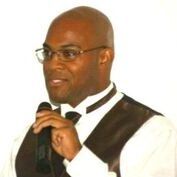 Jason Williams is the owner of our consultant firm. His company specializes in the ability to build Digital Media Content (DMC). With the use of his firm and our company, we are comprised of multiple sections that create an all in one service option for any business. Jason offers a unique experience ranging over 18+ years of service.